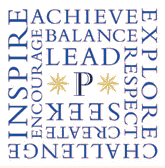 Peddie School
School Name:
Peddie School
Location:
201 South Main Street, Hightstown, New Jersey, NJ 08520, USA
Founded Year:
1864
Religion:
Historically Baptist
Motto:
Finimus Pariter Renovamusque Labores (We finish our work only to begin anew)
Type:
Co-ed
Boarding Age:
14-18
Year Group:
Grade 9 - Grade 12 and a small post-graduate class
No. of Students:
549
No. of Boarders:
340
Average Class:
12 students

School Facilities:


The Ian H. Graham Athletic Center houses a swimming pool; three basketball, volleyball, and tenniscourts (surrounded by an indoorTartan track); a wrestling room; an indoor soccer and lacrosse facility with Astroturf, a 2,000-square-foot (190m²) tness center; a room housingeight ergometers; and a fully equipped 6-bed training room and sports-medicine center. Outdoor facilities include fourteen tennis courts, eight multipurpose fields, a specially equipped varsity footballand lacrosse training field, a softball field, an Olympic-caliber ¼-mile allweather track, a varsity football and lacrosse field, three baseball fields.
Average SAT:
1800-2100

Entry Requirement:




SSAT Required
Contact Details
Director of Admissions:


Raymond Cabot
Address:


201 South Main Street, Hightstown, New Jersey, NJ 08520, USA
Telephone:


+1 (609) 944 7500 / +1 (609) 944 7501
Email:
kgounis@peddie.org
Web:
http://www.peddie.org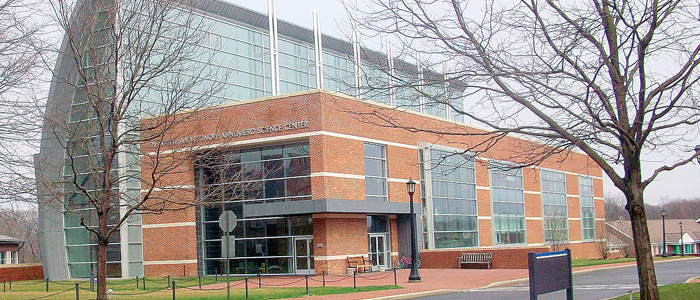 The School
The student body represents 24 states as well as 34 foreign countries. Peddie has an average class size of 12 and a student-to-faculty ratio of 6:1.
The Signature Experience allows Peddie juniors and seniors to pursue in-depth academic and co-curricular passions that promote their intellectual, social, and moral growth, through intensive summer programs or study over a longer period of time, or through in-depth courses of study housed within or between academic departments.
Peddie has built its reputation on academic rigor, a friendly culture, and a focus on the whole student: mind, body and spirit.
Admission
Please contact the Admission Office directly by email, by post or visit the School website for latest information.
AP Course
The school offers Advanced Placement (AP) courses in AP Biology, AP Chemistry, AP Physics C, AP Environmental Science, AP European History, AP United States History, AP French Language, AP Spanish Language, AP Latin Literature, AP Calculus AB, AP Calculus BC, AP Statistics, AP Psychology, AP Computer Science, AP Art History, AP Music Theory, AP Studio Art and AP Chinese Language and Culture. An independent study program provides students with the opportunity to study a specialized subject in depth.
2012/13 US High School Boarding Fees# (USD$) Per Year
| | | | | | |
| --- | --- | --- | --- | --- | --- |
| 7th Grade (12/13 Years Old) | 8th Grade (13/14 Years Old) | 9th Grade Freshman Year (14/15 Years Old) | 10th Grade Sophomore Year (15-16 Years Old) | 11th Grade Junior Year (16-17 Years Old) | 12th Grade Senior Year (17-18 Years Old) |
| - | - | 49,400 | 49,400 | 49,400 | 49,400 |
Remark: #Inclusive of tuition fees but exclusive of miscellaneous fees, such as uniform, extracurricular activities
Remark: #Inclusive of tuition fees but exclusive of miscellaneous fees, such as uniform, extracurricular activities