Middlesex School
School Name:
Middlesex School
Location:
1400 Lowell Road, Concord, Massachusetts, MA 01742, USA
Founded Year:
1901
Motto:
Fides, Veritas, Labor
Type:
Co-ed
Boarding Age:
14-18
Year Group:
Grade 9 - Grade 12 and a post graduate year
No. of Students:
375
No. of Boarders:
262
Average Class:
12 students
Average SAT:
690 verbal, 700 math., 690 writing (2012)

Entry Requirement:




SSAT Required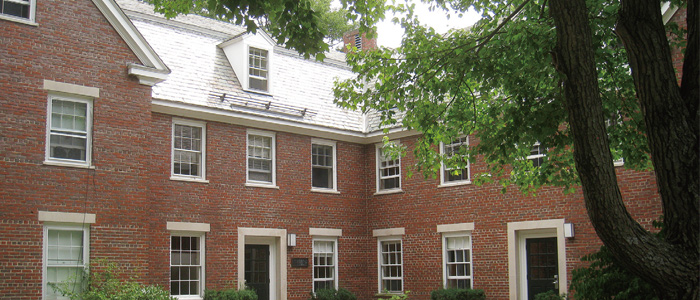 The School
Middlesex graduates matriculate at a large number of the country's nest colleges and universities; the largest numbers of graduates of the last five years now attend Boston College, Brown, Georgetown, Harvard, and Tufts.
Music and drama play a central role in the life of the School. Almost one third of the student body sings in one of the choruses; over one third take instrumental lessons and play in musical groups; and the theatrical productions (usually one major drama and one musical each year) are of a quality not usually seen at the high school level.
Athletics, too, have always been a hallmark of Middlesex. Middlesex fields 29 varsity sports, and has achieved an unusually successful record for a school of its small size. In a recent five-year period, Middlesex teams have won championships in girls' cross country, boys' and girls' lacrosse, eld hockey, football, girls' crew, girls' skiing, and girls' soccer.
Admission
The School is highly selective, with 19 percent of applicants chosen from over 1000 applicants for entry in September 2011.
Boarding Houses
In 2011-12 boarding students come from 33 states and 14 countries with 68% of all boarders residing outside of Massachusetts.
2012/13 US High School Boarding Fees# (USD$) Per Year
| | | | | | |
| --- | --- | --- | --- | --- | --- |
| 7th Grade (12/13 Years Old) | 8th Grade (13/14 Years Old) | 9th Grade Freshman Year (14/15 Years Old) | 10th Grade Sophomore Year (15-16 Years Old) | 11th Grade Junior Year (16-17 Years Old) | 12th Grade Senior Year (17-18 Years Old) |
| - | - | 52,300 | 52,300 | 52,300 | 52,300 |
Remark: #Inclusive of tuition fees but exclusive of miscellaneous fees, such as uniform, extracurricular activities