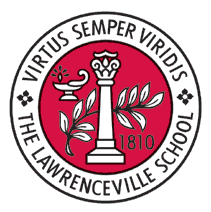 Lawrensville School
School Name:
Lawrensville School
Location:
Box 6008, Lawrenceville, New Jersey, USA (5 miles (8.0 km) southwest of Princeton)
Founded Year:
1810
Motto:
Virtus Semper Viridis (Virtue Always Green)
Type:
Co-ed
Boarding Age:
14-18
Year Group:
Grade 9 - Grade 12
No. of Students:
816
No. of Boarders:
555
Average Class:
14 students

School Facilities:


Thirty-four major buildings, including the Bunn Library (with space for 100,000 volumes), Memorial Hall (renamed Woods Memorial Hall in January 2010), a gymnasium, the headmaster's house and five cottage-style residences.
Average SAT:
660 verbal, 690 math., 690 writing

Entry Requirement:




International candidates for grades 9 and 10 must take the Secondary School Admission Test (SSAT).
 International candidates for grade 11 may submit results from an SSAT, or alternatively, a PSAT, SAT, or ACT taken within the current school year.
International candidates for grade 12 and the post-graduate year must submit results from a PSAT, SAT, or ACT taken within the current year.
A formal interview is required.

Extracurricular Activities:




21 interscholastic sports
Lawrenceville competes with other schools in baseball, basketball, crew, cross-country, fencing, eld hockey, football, golf, hockey, indoor and outdoor track, lacrosse, soccer, softball, squash, swimming, tennis, volleyball, water polo, and wrestling.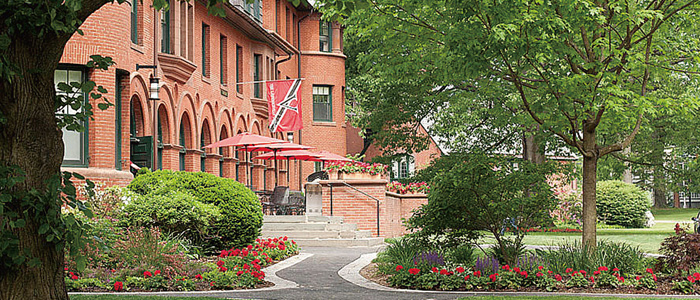 The School
The Harkness table is a hallmark of the School. In the Harkness method, teachers and students engage in Socratic, give-and-take discussions around large, wooden oval tables, which take the place of individual desks.
Classes meet four times per week in one 50-minute and three 55-minute blocks. Most classes also meet for an additional period of time following one of the 55-minute slots of lab courses.
Additionally, the school incorporates "consultation" periods into its schedule. During these periods, students have the option to consult with their teachers regarding their individual course questions. During an academic week, there are four "consultation" periods (on Monday, Tuesday, Wednesday and Thursday mornings) of 40 minutes.
Upon graduation, seniors have the opportunity to be inducted into the Cum Laude Society based on academic achievement in the Fourth and Fifth Form years, with roughly 20% of seniors being awarded the honor.
For many years, Lawrenceville served as a feeder school for Princeton University. It continues to send many of its student to some of the country's top universities, including but not limited to Stanford University, Columbia University, Yale University, Harvard University, MIT, Cornell University, Georgetown University, Duke University, Emory University, Johns Hopkins University, University of Pennsylvania, Dartmouth College, Northwestern University and the University of Chicago.
Admission
Lawrenceville received 1,778 formal applications for entrance in fall 2009, of which 245 were enrolled.
Please contact the Admission Offi ce directly by email, by post or visit the School website for latest information.
Boarding Houses
Among Lawrenceville's most distinctive features is its house system common to British boarding schools. Students reside in three distinct groups of houses (or dorms), where they live with faculty members in a family-like setting: the Lower School, the Circle and Crescent Houses, and the Upper School.
The Second Form, ninth grade, resides in two buildings, one for boys and one for girls.
The Third and Fourth Forms, tenth and eleventhgrade, live in either the Circle (for boys) or the Crescent (for girls) Houses.
2012/13 US High School Boarding Fees# (USD$) Per Year
| | | | | | |
| --- | --- | --- | --- | --- | --- |
| 7th Grade (12/13 Years Old) | 8th Grade (13/14 Years Old) | 9th Grade Freshman Year (14/15 Years Old) | 10th Grade Sophomore Year (15-16 Years Old) | 11th Grade Junior Year (16-17 Years Old) | 12th Grade Senior Year (17-18 Years Old) |
| - | - | 53,320 | 53,320 | 53,320 | 53,320 |
Remark: #Inclusive of tuition fees but exclusive of miscellaneous fees, such as uniform, extracurricular activities