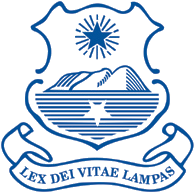 Presbyterian Ladies' College, Melbourne
School Name:
Presbyterian Ladies' College, Melbourne
Location:
Burwood, Victoria, Australia
Founded Year:
1875
Religion:
Presbyterian
Motto:
Lex Dei Vitae Lampas (The law of God is the Lamp of Life)
Type:
Girls
Boarding Age:
12-18
Year Group:
ELC-Year 12
No. of Students:
1450
No. of Boarders:
122

Extracurricular Activities:




PLC's sporting program includes specialist sports such as sport aerobics fencing, triathlon, rowing, taekwondo, surf lifesaving and equestrian. PLC also participates in the full range of sports on offer by Girls' Sport Victoria: athletics, basketball, badminton, cricket, cross-country, diving, golf, hockey, netball, soccer, softball, swimming, indoor cricket, tennis, volleyball and water polo.

The School
As a Christian independent girls' school, Presbyterian Ladies' College aims to provide breadth, strength, balance and quality of education in both the national and international context for the purpose of encouraging leadership, service and life-long personal development and learning.
At PLC the school believes that girls will thrive and achieve their best in an environment where they feel secure, valued and affi rmed. Within such a nurturing Christian environment girls are encouraged to develop a respect and concern for others, to acquire leadership skills and self discipline and to have a sensitive, informed understanding of other cultures.
Entry to Senior School is usually at Year 7 which ensures access to the full curriculum offered, or at Year 9. Places are sometimes available at other levels to Year 11. Overseas students are encouraged to enter by Year 9 or Year 10 to give them the opportunity to become familiar with the language and culture before beginning either the Victorian Certifi cate of Education or the International Baccalaureate.
Admission
Please contact the Admission Office directly by email, by post or visit the School website for latest information.
Boarding Houses
PLC's on-campus Boarding House provides a friendly, supportive home for over 100 girls from country Victoria, interstate and overseas and allows them to experience the College's educational opportunities literally at their door. Boarders learn a great deal about getting on with other people, develop independence and self-discipline and have a lot of fun.
The boarders are cared for by the full-time Heads of Boarding, Mr and Mrs Curtis, a qualifi ed nursing sister, and understanding staff who are familiar with the needs and concerns of teenage girls.
2012 Boarding Fees & Tuition Fee (AUD$) Per Year
| | | | | | | | | |
| --- | --- | --- | --- | --- | --- | --- | --- | --- |
|   | Y5 | Y6 | Y7 | Y8 | Y9 | Y10 | Y11 | Y12 |
| Boarding Fees |  - |  - |  24,084 |  24,084 |  24,084 |  24,084 |  24,084 |  24,084 |
| Tuition | - |  - |  27,970 |  27,970 | 27,970 |  29,870 |  29,870 |  29,870 |