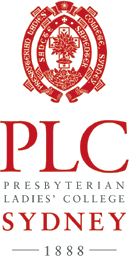 Presbyterian Ladies' College, Sydney
School Name:
Presbyterian Ladies' College, Sydney
Location:
Boundary Street, Croydon NSW 2132, Australia
Founded Year:
1888
Religion:
Christian
Type:
Girls
Boarding Age:
12-18
Year Group:
Pre-Kindergarten-12
No. of Students:
1200
No. of Boarders:
65

School Facilities:




The JD Oates Aquatic Institute features two indoor heated pools and a large classroom. Learn to swim activities take place in the shallow twelve metre teaching pool. More proficient swimmers use the adjacent eight lane twenty-five metre competition water polo pool.
Thompson Hall which is a gymnasium and multi-purpose hall with a world class sprung floor.
The Audrey Keown Theatre: Boasting 538 seats, a cinema sized projector screen, an interactive lectern, a moveable orchestra pit, a full theatrical lighting rig and a state of the art audio system.
The Croydon, Centre for Art, Design and Technology: 11 specialist media studios, 3 private senior studios for independent learning and the professional Adelaide Perry Gallery for exhibitions.

The School
Presbyterian Ladies' College, Sydney is a day and boarding school for girls from Reception (pre-Kindergarten) to Year 12, offering a broad curriculum to students from a diverse range of backgrounds. Founded in 1888 and situated at Croydon, the College is set within 4.4 hectares of landscaped grounds and retains its nineteenth century heritage buildings and gardens alongside modern state-of-the-art facilities.
PLC Sydney aims to educate young women from the basis of a Christian world view to make a difference in a rapidly changing global society. Its graduates are confident, caring, accomplished young women who make a ne contribution to society and who carry a genuine concern for the welfare of others.
The College is home to approximately 1200 students and has accommodation for up to sixty- ve boarders. Boarders achieve their academic best and broaden their horizons in an intimate, supportive, caring environment.
Admission
Students entering Year 3 or above will be required to enrol in a primary or high school preparation English language course prior to their commencement at PLC Sydney unless the student has been:
Instructed in English as a main language
Instructed in English at an international school for two years or more
Achieved an IELTS or AEAS test score at the level indicated by the College for her time of entry. As the IELTS and AEAS levels required by the College are high, most students will need to undertake an ELICOS course. The levels required at the completion of the ELICOS course are contained in the individual student's letter of offer. These are expressed using the Australian ESL Levels to avoid the need for a second IELTS or AEAS test.
Boarding Houses
The Boarding House, is situated in the centre of the Senior School grounds. Boarding students are provided with a secure and caring environment in which they grow and develop academically, socially, physically, morally, spiritually and emotionally. Boarders enjoy the company of many students and staff from different countries and various regions of Australia. The global community is no more evident than within the Boarding House, where the girls mix with students from a variety of cultures.
The Boarding House has accommodation for approximately 65 boarders. Our boarders include girls from Year 7 through to Year 12 and can be full-time or weekly residential students. The girls all live in shared bedrooms with increasing privacy for Years 11 and 12.
Led by the Director of Boarding and assisted by the Senior Resident and Junior Residents, the Boarding House is supervised 24 hours a day and staffed by women dedicated to providing care and support for our boarders. The resident staff come from a variety of academic backgrounds, giving the boarders varied support during study time, Monday to Thursday. The College Nursing Sister, a registered nurse, oversees the health of the boarders daily. Gap students, usually from the United Kingdom, live in the Boarding House while working at the College and share afternoons and evenings with the boarders.
2012 Boarding Fees & Tuition Fee (AUD$) Per Year
| | | | | | | | | |
| --- | --- | --- | --- | --- | --- | --- | --- | --- |
|   | Y5 | Y6 | Y7 | Y8 | Y9 | Y10 | Y11 | Y12 |
| Boarding Fees |  - |  - |  22,920 |  22,920 |  22,920 |  22,920 |  22,920 |  22,920 |
| Tuition |  - |  - |  32,000 |  32,000 |  32,000 |  32,000 |  32,300 |  32,300 |