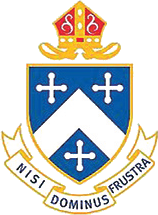 Melbourne Girls Grammar
School Name:
Melbourne Girls Grammar
Location:
86 Anderson Street, South Yarra, Victoria, Australia
Founded Year:
1893
Religion:
Anglican
Motto:
Nisi Dominus Frustra (Without the Lord, All is in Vain)
Type:
Girls
Boarding Age:
11-18
Year Group:
ELC-Year 12
No. of Students:
950
No. of Boarders:
90

School Facilities:




The Merton Hall Campus provides a chapel, gymnasium, library, dining hall, specialist Art, Drama and Science Centres, assembly hall, multipurpose sports fields and a rowing facility located nearby on the banks of the Yarra River. The recently renovated Boarding House (which caters for approximately 80 students) and the Enrolments Centre are also located on the Merton Hall Campus.
Wildfell, was built in 2011 for the Middle Years Program, which includes an eLearning studio and Learning Studios that incorporate a range of learning environments.
Morris Hall, the Junior Years Campus, incorporates Learning Studios, specialist Art, Music and Science Centres, oval and sustainable gardens.

The School
Melbourne Girls Grammar aspires to develop ethical women of action. Through a focus on learning, research and innovation the school will be recognised by its own community, the national and international community as a leading school in girls' education.
Melbourne Girls Grammar offers Victorian Certificate of Education(VCE) for its students at Years 11 to 12, with some students beginning their VCE studies in Year 10.
Melbourne Girls Grammar School is the sister school of Melbourne Grammar School with which it has a strong association, as the two stream productions, formals, workshops and concerts together. The student bases also enjoy a strong association throughout the secondary years as many MGGS girls attend Grimwade House (Melbourne Grammar School's coeducational primary campus).
Admission
Please contact the Admission Office directly by email, by post or visit the School website for latest information.
Boarding Houses
The Boarding House residence has been designed specifi cally to meet the needs of contemporary adolescent girls, in addition to the exceptional learning facilities provided within the Merton Hall Campus.
The Boarding House offers a relaxed, friendly atmosphere in which the students can grow in self esteem and reach their potential in all areas of school life.
Melbourne Girls Grammar welcomes International students into the Boarding House and provides a friendly, supportive environment that encourages the educational development and personal growth of all students.
2012 Boarding Fees & Tuition Fee (AUD$) Per Year
| | | | | | | | | |
| --- | --- | --- | --- | --- | --- | --- | --- | --- |
|   | Y5 | Y6 | Y7 | Y8 | Y9 | Y10 | Y11 | Y12 |
| Boarding Fees |  22,424 |  22,424 |  22,424 |  22,424 |  22,424 |  22,424 |  22,424 |  22,424 |
| Tuition |  36,720 |  36,720 |  36,720 |  36,720 |  36,720 |  36,720 |  36,720 |  36,720 |