St. Stephen's College
School Name:
St. Stephen's College
Location:
22 Tung Tau Wan Road, Stanley, Hong Kong
Founded Year:
1903
Religion:
Christian
Motto:
Fortitudinis Fundamentum Fides
Type:
Co-ed
Boarding Age:
-
Year Group:
-
No. of Boarders:
394

School Facilities:


-

Entry Requirement:




-

Extracurricular Activities:




As a College steeped in well-rounded traditions, the College actively takes part in a great diversity of competitions that encourage the healthy growth of the whole person and
cater for the development of students' multiintelligence. In 2011-12, the College offered 8 subject-based clubs and societies, 16 sports and recreational teams, 20 interest based groups, and 8 community service teams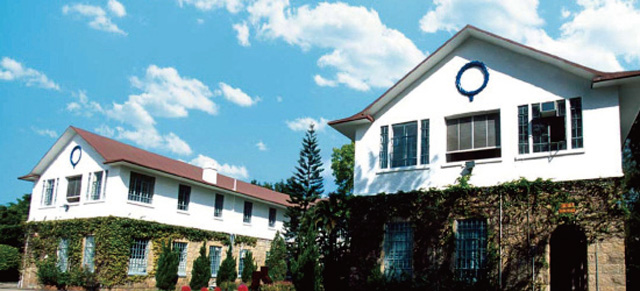 The School
St Stephen's College aims to provide quality education and training for the whole person, with a balanced emphasis on moral, intellectual, physical, social, aesthetic and spiritual development, in a caring and supportive Christian environment. We believe in equipping students with life-long learning skills, sound moral principles and broad global perspectives so that they become competent, committed and resourceful leaders of tomorrow.
Admission
St Stephen's College joined the Direct Subsidy Scheme (DSS) in September 2008 at the Secondary One level. There is no school net restriction for applications.
Interviews will be conducted in English, Cantonese and/or Putonghua. Candidates may be asked to participate in the music auditions and sports trials
Boarding
St Stephen's College, situated on the scenic Stanley Peninsula in Hong Kong, provides boarding for secondary students within its spacious, historic campus.
There are six dormitories on campus offering 394 boarding places to boys and girls who, whilst living separately, share the same dining hall.
Boarders are also grouped into wards, each led by an Assistant Warden who acts as their guardian, tutor and counsellor, supervising them and taking care of their daily lives. Assistant Wardens are resident teachers who arrange regular outings and activities for boarders.
 The annual boarding fee for regular boarders is $64,000. Since the tuition fee for Secondary 1 students in 2013-2014 already includes charges for the Mandatory Boarding Programme, the boarding fee for Secondary 1 students who wish to board throughout the whole academic year is just $58,000. 
| | | | | | | |
| --- | --- | --- | --- | --- | --- | --- |
|   | S1 | S2 | S3 | S4 | S5 | S6 |
| Boarding Fees | 64,000 | 64,000 | 64,000 | 64,000 | 64,000 | 64,000 |
| Tuition | 53,500 | 53,500 | 53,500 | 53,500 | 53,500 | 53,500 |