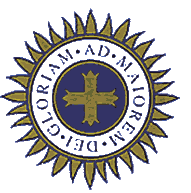 St Mary's School, Ascot
School Name:
St Mary's School, Ascot
Location:
St Mary's Road, Ascot, Berkshire, SL5 9JF, United Kingdom
Founded Year:
1885
Religion:
Roman Catholic
Type:
Girls
Boarding Age:
11-18
Year Group:
Nursery - Year 13
No. of Students:
350
No. of Boarders:
350

School Facilities:


Indoor 25m swimming pool, modern gym with 4 badminton courts, squash courts, 16 tennis courts, modern bright cafeteria, modern arts and theatre complex with a 150 seat theatre, specialized room for teaching cooking, 35 acres of fi elds including football pitches and track, assembly Hall, computer Room.

Entry Requirement:




School's own examinations and interviews take place in November / December for 16+ entrants
January / February for 11+ and 13+ candidates

Sixth Form Entry Requirement:


Six A/A* grades at GCSE or its equivalent

The School
St Mary's Ascot is a leading Roman Catholic girls' boarding school set in 55 acres of beautiful grounds in the heart of Berkshire.
A friendly, stable and caring community, proud of her academic and sporting achievements and dedicated to bringing out the full potential full boarding.
In the 2010 GCSEs, girls achieved a 100% pass rate and placed 27th in a Daily Mail survey ranking according to % of GCSEs awarded A* and A grades, out of 482 participating independent schools.
It was listed in The Independent's top 100 schools for 2012 based on the most recent A Levels results.
Admission
The school accepts about 65 pupils each year.
Entry is at 11+, 13+ or 16+ and is by the school's own entrance examination, an interview and a report from the current school.
Boarding Houses
Full boarding is available.
Each girl belongs to one of the six houses.
Only girls in Upper Sixth (Year 13) are members of the Mary Ward house.
GCSE Subjects
Art, Art History, Biology, Chemistry, Classic, Design and Technology, Economics, English, Geography, History, Mathematics, Modern languages, Physics, Science school, Music, Theology
GCE AL Subject Choice
4 subjects at AS level and 3 at Advanced in the Upper Sixth.
Art, Art History, Biology, Chemistry, Design
Technology, Economics, English, French, Geography, German, Greek, History, Latin, Mathematics, Further Mathematics, Music, Philosophy & Theology, Physics, Russian, Spanish
2012/13 Boarding Fees# (GBP£) Per Term (3 Terms Per Year)
Y4
Y6
Y7
Y9
Y10
Y12
Y5
Y8
Y11
Y13
-
-
-
10,480
10,480
10,480
Remark: #Inclusive of tuition fees but exclusive of miscellaneous fees, such as uniform, extracurricular activities