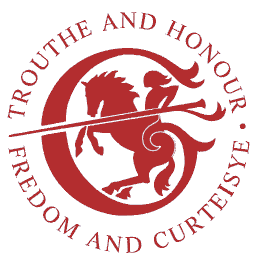 St George's School for Girls
| | |
| --- | --- |
| School Name: | St George's School for Girls |
| Location: | Garscube Terrace, Edinburgh, EH12 6BG, Scotland, United Kingdom |
| Founded Year: | 1888 |
| Religion: | Non-denominational |
| Type: | Girls |
| Boarding Age: | 9-18 |
| Year Group: | Nursery - Year 13 |
| No. of Students: | 800 |
| No. of Boarders: | 60 |

The School
St George's School exists to promote educational excellence for girls.
The School aims to work in partnership with parents and to provide learning opportunities, excellent teaching and individual support for the personal, social and intellectual development of young women of independent mind.
The School works in partnership within Scottish education in a global context and is open to change and improvement in every aspect of its activities as a flexible and open Learning Centre.
The School works in partnership with the wider community and to promote an understanding and awareness of Scotland, its culture and its international contacts.
Academic results are outstanding, with over 98% of the students going on to their fi rst choice university course. The School offers a mixture of Scottish Advanced Highers and A-levels. Open University modules are also offered in the Upper Sixth. The teaching sets are small, with individual attention assured for each student.
Admission
Please contact the Admission Office directly by email, by post or visit the School website for latest information.
Boarding Houses
St George's has taken full boarding students since 1912, and today our boarders form a very special community at the heart of the School. Approximately 60 girls, ranging in age from 9 to 18.
To live in Houldsworth House, where the School has a "home from home" environment.
Boarders are encouraged to invite friends to visit, stay for a meal and if appropriate even to stay overnight at weekends.
Boarders play an active part in the running of the House, planning the week's menus, choosing soft furnishings and contributing their skills and ideas to the weekly programme of activities.
The School prides itselfs on being an international community and enjoy sharing and celebrating each other's customs and festivals.
GCSE Subjects
The curriculum is based on the Scottish education system but also uses aspects of the English education system.
Levels are available in sixth form.
As of 2013, St. George's will be offering GCSEs for girls going into Lower 5.
The Secondary curriculum begins in Remove (P7) through to Upper 6 (S6).
Optional Courses: Art, Business Studies or Economics, Religious Studies, Drama Food Technology, I.C.T. (GCSE), Latin, Mandarin, Music, P.E
2012/13 Boarding Fees# (GBP£) Per Term (3 Terms Per Year)
Y4
Y6
Y7
Y9
Y10
Y12
Y5
Y8
Y11
Y13
7,295
7,295
7,690
7,690
8,105
8,105
Remark: #Inclusive of tuition fees but exclusive of miscellaneous fees, such as uniform, extracurricular activities