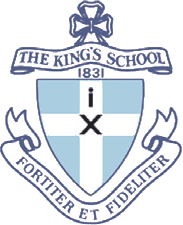 The King's School
School Name:
The King's School
Location:
North Parramatta, Sydney, Australia
Founded Year:
1831
Religion:
Anglican
Type:
Boys
Boarding Age:
12-18
Year Group:
Kindergarten-Year 12
No. of Students:
1500
No. of Boarders:
430
Ratio of International Student:
15%

School Facilities:


King's senior school has a library within the Centre for Learning and Leadership, and separate buildings for visual arts, music, science, drama, PDHPE and industrial design and technology. The majority of academic proceedings occur within the precinct generally known as the "quadrangle" in which there are 35 classrooms, all equipped with audio-visual and computer facilities. The School theatre has recently been renovated, adding a drama complex which opened in June 2010. The school is in the middle of buliding a new $20 million science centre expected to finished in 2014.

Extracurricular Activities:




Co-curricular activities offered by the school include debating, choir, theatre, bands and ensembles, sport, and the Duke of Edinburgh Award Scheme. Senior intellectual clubs (The Twelve Club, The Cartesian Club, the Scipionic Circle) are also active.
Contact Details
Director of Admissions:


Bruce Hillard
Address:


87-129 Pennant Hills Road, North Parramatta, Sydney, NSW 2151, Australia
Telephone:


+61 2 9683 8555
Email:
brh@kings.edu.au
Web:
http://www.kings.edu.au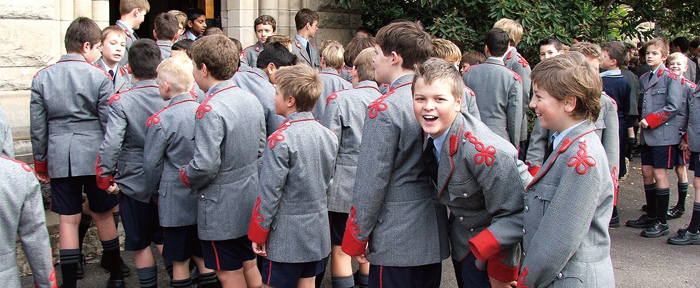 The School
The King's School is an independent Anglican, day and boarding school for boys in North Parramatta in the western suburbs of Sydney, Australia.
In 2010 The Age reported that The King's School ranked equal seventh among Australian schools, based on the number of alumni who had received a top Order of Australia honour.
Admission
Year 7 applicants attend interview with the Registrar twelve to twenty-four months prior to anticipated commencement and are able to present National Testing results and recent School Reports. This interview can also serve as a confirmatory and pre-orientation opportunity for a short tour of the School.
Year 8 to 11 applications for boarding or day places are a similar individualised process, as these Registrations are dependent on availability of places.
International Students' applications may be initially assessed by a number of School Counsellors based in cities such as Beijing, Bangkok, Honk Kong and Dubai. The School is also a founding member of Australian Boarding Schools' International and this organisation and its Agents can assist with Registration and orientation.
Boarding Houses
The King's School was established in 1831 as Australia's oldest boarding school. Since then it has been a leader in residential education and is currently one of the largest boys' boarding schools in the land. It has a strong connection with country families, but also welcomes boarders from city families and from overseas. Boarders at King's are the "heart and soul" of the School, as it is their home during term time. They constitute over a third of the student body.
They enjoy the freedom of having access to spacious grounds that are the envy of most schools and they experience rich opportunities for leadership and personal growth. The academic environment is supportive and proven to add value, whilst the sporting program is second to none. They have unparalleled access to excellent facilities and learning opportunities.
Boarders at King's are part of a unique community of staff and students. Over 40 trained residential staff serve the needs of King's boarders . Commencing in 2011, King's is undertaking a major development of its residential program which involves the amalgamation and upgrading of its senior boarding houses. These major works are expected to conclude in 2014 or early 2015.
2012 Boarding Fees & Tuition Fee (AUD$) Per Year
| | | | | | | | | |
| --- | --- | --- | --- | --- | --- | --- | --- | --- |
| Y4 | Y5 | Y6 | Y7 | Y8 | Y9 | Y10 | Y11 | Y12 |
|  - |  40,596 | 40,596 | 45,040 |  45,040 |  46,448 | 46,448 |  48,648 |  48,459 |