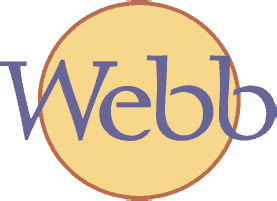 Webb School
School Name:
Webb School
Location:
1175 W Baseline Road, Claremont, California, CA 91711-2199, USA
Founded Year:
1922
Religion:
Episcopalian
Motto:
Principes, non homines, (Leaders, not ordinary men)
Type:
Co-ed
Boarding Age:
14-18
Year Group:
Grade 9 - Grade 12 and a small post-graduate class
No. of Students:
404
No. of Boarders:
248
Average Class:
15 students
Average SAT:
1954

Entry Requirement:




SSAT required, ISEE, TOEFL
Contact Details
Director of Admissions:


Mr. Leo Marshal
Address:


1175 W Baseline Road, Claremont, California CA 91711-2199, USA
Telephone:


+1 (909) 626 3587
Email:
admission@webb.org
Web:
http://www.webb.org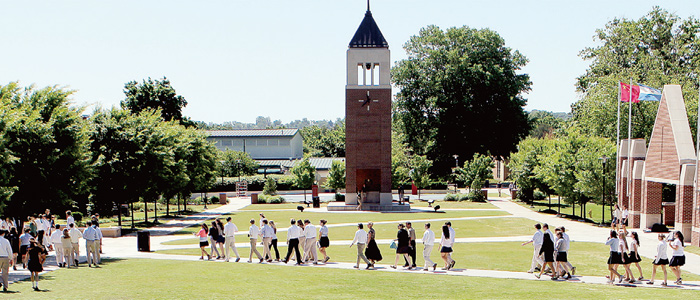 The School
The schools' 70 acres (28 ha) sit on a heavily planted hillside. The lower part of campus contains the "plaza group," consisting of the Raymond M. Alf Museum of Paleontology, the W. Russell Fawcett Library, classrooms, the Seely G. Mudd auditorium, the Price Dining Hall, the administration building, the Copeland Donahue Theater, and the Frederick R. Hooper Student Center. One original building remains: a clapboard structure built in 1917, called the "Old School House." East of the plaza group is the house that the Webb family occupied for years, a girl's dormitory, and the Thomas Jackson Library.
Up the hillside are dormitories, a swimming pool, and Chandler Field, one of four large playing fi elds. Further up the hill are the health center, the Vivian Webb Chapel, tennis courts, and faculty houses.
At the top of the hill are a cross-country track course, the Les Perry Gymnasium, McCarthy Fitness Center, and Faculty Field at the Mary Stuart Rogers Sports Center. South of the football eld is a fully functional observatory. Behind the Faculty Field the Webb property extends into the San Gabriel Mountains. The cross-country course goes through this part of the property.
Webb graduates are accepted by a long list of top-ranked colleges and universities. 44% applied to the Ivy League and Stanford, Caltech, MIT, 25% were admitted.
Webb offers a full range of courses, including a core college preparatory curriculum and honors and A.P. courses for more advanced studies. A combined of 101 offerings with 19 AP courses.
The majority of ninth- and tenth-grade classes are taught in a single sex environment. Coeducational courses are introduced gradually after the rst two years.
Admission
Please contact the Admission Office directly by email, by post or visit the School website for latest information.
Boarding Houses
The boarding experience offers lessons in civic responsibility that no classroom can teach and presents endless opportunities for leadership. Webb boarders live, work, and play alongside peers from different countries and cultures, experiencing rsthand how their individual choices can shape their community. Boarding at Webb is also an extraordinary opportunity to form real connections with people from around the world.
Boarding provides a safe environment for kids to explore their independence and learn to take responsibility for their own lives. Adult dorm heads are always there for support and supervision, but boarders are responsible for getting themselves out of bed, doing their homework, and balancing work and fun. Boarding gives students the structure and adult guidance they need today while building the self-reliance and maturity they'll need in college and beyond.
Boarding is a deeply rewarding experience, and it's a lot of fun, resulting in lasting memories and lifelong friendships. Many alumni consider it the highlight of their time at Webb and a cornerstone of their future success.
2012/13 US High School Boarding Fees# (USD$) Per Year
| | | | | | |
| --- | --- | --- | --- | --- | --- |
| 7th Grade (12/13 Years Old) | 8th Grade (13/14 Years Old) | 9th Grade Freshman Year (14/15 Years Old) | 10th Grade Sophomore Year (15-16 Years Old) | 11th Grade Junior Year (16-17 Years Old) | 12th Grade Senior Year (17-18 Years Old) |
| - | - | 51,515 | 51,515 | 51,515 | 51,515 |
Remark: #Inclusive of tuition fees but exclusive of miscellaneous fees, such as uniform, extracurricular activities