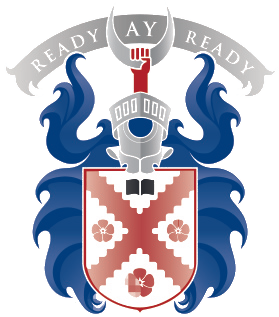 Merchiston Castle School Edinburgh
School Name:
Merchiston Castle School Edinburgh
Location:
Colinton Road Edinburgh EH13 0PU Scotland United Kingdom
Founded Year:
1833
Religion:
Christian Inter-denominational
Type:
Boys
Boarding Age:
8-18
Year Group:
Year 3-Year 13
No. of Students:
470
No. of Boarders:
330

Extracurricular Activities:




Merchiston's sporting programme plays an extremely important role in School life and the team of staff works hard to achieve excellence within a "sport for all" philosophy, offering training and competition in over 20 sports. At present, the School has internationalists in rugby, cricket, tennis, golf, shooting, table tennis and modern pentathlon.

The School
Merchiston Castle School is an independent school for boys in the village of Colinton in Edinburgh, Scotland. It has about 480 pupils and is open to boys between the ages of 8 and 18 as either boarders or day pupils; day pupils make up 35% of the school. Like the nearby Fettes College, it was modeled after English public schools. It comprises a Junior School (ages 8-13), Senior School (ages 13-16) and a Sixth Form.
Between 2006-2010, Merchiston obtained an almost 100% A-level pass rate, with 79% at A and B grades in 2010. The GCSE pass rate was 97% in 2010. In 2008 87% of pupils achieved entry to their first choice university through UCAS.
Boys are encouraged to "try their hardest, make the most of their talents and look after each other". "No thoughts of going co-ed," say head, staff and boys - the latter positively shuddered at the idea.
The School calls the fi rst three years of Senior School, from 13 through to 16 and GCSEs, then "Middle Years"
The School has strong and effective approaches to develop each boy's personal achievements and boasts an impressive record of helping boys excel far beyond their expected results at GCSE and A level. The academic record is excellent and the School is consistently in the top flight of independent schools in the UK. Pupils' applications to the most prestigious colleges, within the UK and abroad, continue to meet with success.
Admission
Age 13+ and 14+ for entry to Fouth and Shell Forms: entrance assessments are normally held in the last week of January. Written papers in Mathematics and English, a Screening or Non- Verbal Reasoning test, and an interview. The School also requires a satisfactory report from a boy's current school, which must be made available at the time of assessment.
Age 16+ for entry to Sixth Form: entrance assessments can be held at any time of the year. Entrants taking GCSEs or Standard Grades (or equivalents) can be considered for entry on the basis of their results in those examinations and an interview with the Headmaster. The School also requires a satisfactory report from a boy's current school, which must be made available at the time of assessment.
Boarding Houses
In January 2009 Merchiston introduced a new Sixth Form Boarding House, with 126 en-suite bedrooms, with storage, shelving, trouser presses, desks and study areas with views of the grounds. There are kitchens and open plan social areas on each floor, with floor-to-ceiling glass walls. On the top floor of the House there is a café area where boys may come together to relax, socialise and watch television.
There are also a multi-gym in the basement, seminar and study rooms, with internet and network access in each bedroom.
2012/13 Boarding Fees# (GBP£) Per Term (3 Terms Per Year)
Y4
Y6
Y7
Y9
Y10
Y12
Y5
Y8
Y11
Y13
-
-
5,865
5,865
6,820
9,115
Remark: #Inclusive of tuition fees but exclusive of miscellaneous fees, such as uniform, extracurricular activities