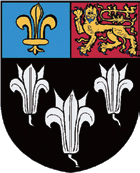 Eton College
School Name:
Eton College
Location:
Windsor Berkshire SL4 6DW United Kingdom
Founded Year:
1440
Religion:
Church of England
Motto:
Floreat Etona (Let Eton fl ourish)
Type:
Boys
Boarding Age:
13-18
Year Group:
Year 6 - Year 13
No. of Students:
1300
No. of Boarders:
1300

Entry Requirement:




Achieve a minimum of 60% of Common Entrance Examination (UK)

Sixth Form Entry Requirement:




GCSE - 18 points as a minimum entry requirement, where A* counts as 4 points, A as 3 points, B as 2 points, C as 0 points.
Include (i) English Language, (ii) Mathematics and (iii) an A/A* grade in the four subjects to be studied at Advanced level.

Extracurricular Activities:




Sport is a feature of Eton. There is an extensive network of playing fi elds.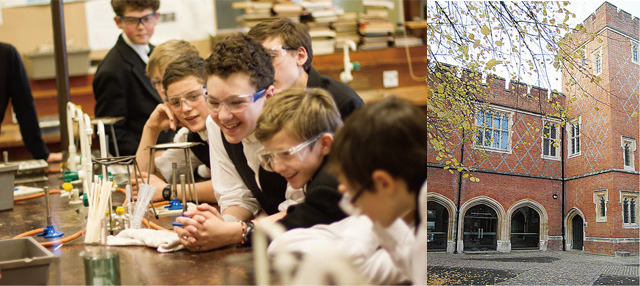 The School
Eton has traditionally been referred to as "the chief nurse of England's statesmen" and has been described as the most famous public school in the world.
The Independent Schools Inspectorate's latest report says, "Eton College provides an exceptionally good quality of education for all its pupils. They achieve high academic standards as a result of stimulating teaching, challenging expectations and fi rst-class resources."
Almost all the school's pupils go on to universities, about a third of them to Oxford or Cambridge.
In 2010, 37 applicants from Eton alone were accepted by Oxford.
The Good Schools Guide called the school "the number one boys' public school," adding, "The teaching and facilities are second to none."
Admission
Almost all boys now take the School's preassessment at age 11 (the registration deadline is 10 years and 6 months), which involves a reasoning test, an interview and a school report. Conditional places are offered for entry at 13, subject to qualifi cation through Common Entrance (UK) or our King's Scholarship examination. There are also music scholarships. Entry can be gained through those scholarships in Year 8 without an earlier conditional place.
Boarding Houses
Eton College provides a full boarding education for about 1,300 boys aged 13–18, with balanced emphases on high academic standards, strong pastoral support and liberal choice within a wide range of high-quality sporting and cultural activities.
GCSE Subjects
Core Subjects at GCSE: Classics, Criticial Thinking, Design & Technology, Drama, Economics, English, Geography, History, ICT, Mathematics, Modern Languages, Music, Physical Education, Religion and Theology, Science
GCE AL Subject Choice
Classics, Criticial Thinking, Design & Technology, Drama, Economics, English, Geography, History, ICT, Mathematics, Modern Languages, Music, Physical Education, Religion and Theology, Science
2012/13 Boarding Fees# (GBP£) Per Term (3 Terms Per Year)
Y4
Y6
Y7
Y9
Y10
Y12
Y5
Y8
Y11
Y13
-
-
11,090
11,090
11,090
11,090
Remark: #Inclusive of tuition fees but exclusive of miscellaneous fees, such as uniform, extracurricular activities