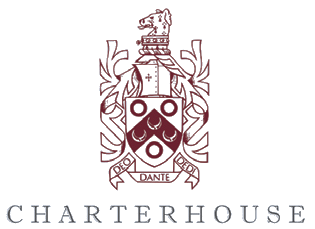 Charterhouse School
School Name:
Charterhouse School
Location:
Godalming, Surrey GU7 2DX, United Kingdom
Founded Year:
1611
Religion:
Church of England
Motto:
Deo Dante Dedi (God giving, I gave)
Type:
Boys
Boarding Age:
13-18
Year Group:
Year 6 - Year 13
No. of Students:
800
No. of Boarders:
755

School Facilities:


The Queen's Sports Centre, three Astro Turf pitches and new tennis courts complement many acres of playing fields

Entry Requirement:




Foundation Scholarship or Common Entrance Examination (UK)

Sixth Form Entry Requirement:




GCSE - 18 points as a minimum entry requirement, where A* counts as 4 points, A as 3 points, B as 2 points, C as 0 points.
Include (i) English Language, (ii) Mathematics and (iii) an A/A* grade in the four subjects to be studied at Advanced level.

Extracurricular Activities:




Extracurricular activities have a high profi le, and pupils are encouraged to develop a variety of interests. Music, art, technology and drama are popular and successful, with work of the highest quality from the most talented, and wide participation from others of all abilities. A remarkable variety of games are played, with school teams at all levels, and a large number of house matches for those who wish to participate.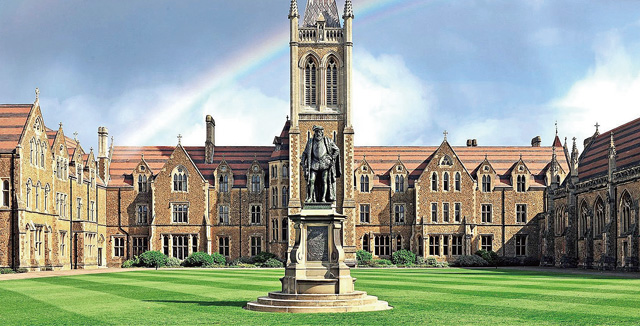 The School
The school has a top 60 placing in the A level league tables, and in 2011 over 80% of pupils are awarded an A* or A grade at GCSE.
The 2011 Independent Schools Inspectorate Report noted that "The quality of pupils achievements is excellent. Pupils are extremely well educated. They attain extremely high standards in external examinations and make exceptional progress in their learning because of their positive attitudes to study, dedicated and often inspiring teaching, and an academically challenging curriculum that is adapted to suit all needs. The curriculum is enriched by an outstanding range of activities".
The Specialists (Lower and Upper Sixth Forms) constitute the last two years of attendance at Charterhouse, and form the Upper School. Having
completed the GCSE exams successfully, "First & Second Year Specialists" (as they are colloquially referred) spend two years studying for their "A-Level" examinations, usually in three subjects, although some students will read for four or five.
Academic results are excellent, and nearly all pupils progress to good British universities or similar institutions elsewhere, with 20 to 30 a year going to Oxbridge. A-levels have now been replaced in most subjects by the Cambridge Pre-U, which is a more discriminating exam well suited to high-quality pupils. The IB Diploma Programme is offered as an alternative to Pre-U to allow pupils a choice between two different but interesting and challenging courses of study.
Admission
Boys are admitted to charterhouse in Year 9, whenmost of them are 13.
Boys from overseas are admitted after taking Charterhouse's own tests in English, Mathematics and Science, usually in the January of the year of entry.
At Sixth Form, a small number of boys, usually 15 to 20, and about 50 girls are admitted each year to board. There are also day pupil places for boys and girls available in our newest House.
Boarding Houses
Twelve houses provide comfortable, modern accommodation. All have been recently refurbished, and most pupils have single study-bedrooms. Pastoral care is a very high priority; housemasters and matrons reside in the houses and are assisted by teams of tutors. Girls, who enter in the sixth form, are fully integrated into the houses, where they have day studies, and have their own comfortable overnight accommodation.
GCSE Subjects
Core Subjects at GCSE: Classics, Criticial Thinking, Design & Technology, Drama, Economics, English, Geography, History, ICT, Mathematics, Modern Languages, Music, Physical Education, Religion and Theology, Science
2012/13 Boarding Fees# (GBP£) Per Term (3 Terms Per Year)
Y4
Y6
Y7
Y9
Y10
Y12
Y5
Y8
Y11
Y13
-
-
10,975
10,975
10,975
10,975
Remark: #Inclusive of tuition fees but exclusive of miscellaneous fees, such as uniform, extracurricular activities