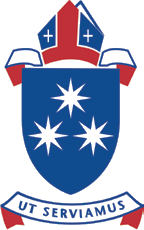 Diocesan School For Girls, Auckland
School Name:
Diocesan School For Girls, Auckland
Location:
Clyde Street, Epsom, Auckland 1051, New Zealand
Founded Year:
1903
Religion:
Anglian
Type:
Girls
Boarding Age:
14-18
Year Group:
Year 1-Year 13
No. of Students:
1565
No. of Boarders:
35

Extracurricular Activities:




EOTC, or Education Outside the Classroom, is an annual event that occurs every March. Students participate in a week-long programme of varied activities, educational opportunities and experiences outside the classroom.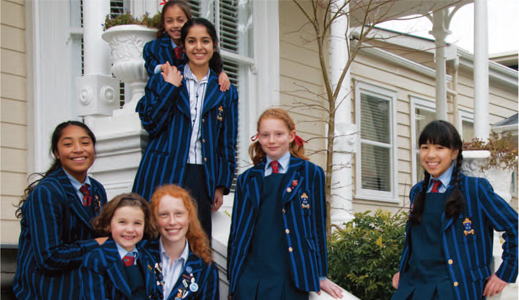 The School
As one of the top achieving academic schools in New Zealand, Diocesan School for Girls' teaching programmes are innovative and use the latest technology to stimulate student learning and extend horizons to achieve excellence in academic achievement. Diocesan School is a private girls' school in Epsom, Auckland, New Zealand. It is consistently a top-achieving school nationally. The school is Anglican-based and was established in 1903.
Diocesan School offers a seamless education from year 0 to year 13. Girls are encouraged to take responsibility for their academic, moral and spiritual development through a range of thought provoking and adventurous activities.
Diocesan School caters to international students and has accommodation for 35 boarders at Innes House. The school elected to offer students the option of International Baccalaureatediplomas, as an alternative to the national NCEA qualification, from 2008.
Admission
Diocesan School for Girls provides comprehensive care for our international students through our International Pastoral Care Team, co-ordinated by the International Students' Dean. At the beginning of the academic year international students participate in a comprehensive orientation programme designed to familiarise them with the school environment and to help them understand our school culture.
International students are integrated into regular classes, across Years 7 - 13. The Centre for Enhanced Learning provides specifi c support with students' literacy learning in individual subjects. Students will be given English as a Second Language (ESOL) support and are also able to gain additional NCEA credits when they successfully complete ESOL unit standards.
Boarding Houses
Innes House provides long and short-term boarding from Year 9 upwards. The House was opened in 1988 and is now home to Diocesan's thirty-fi ve boarders. At Innes House each girl plays her part in the day to day community life of the House and is encouraged to reach her potential in the academic, sporting, cultural and spiritual life of Diocesan School. The girls enjoy a happy, friendly environment under the care of the housemistress, three assistant housemistresses and two Gap tutors.
In August 2012, a new Senior Wing for boarders that builds on Diocesan's founding vision to provide boarding facilities which enhances learning environments for our students was unveiled. The Senior Wing for Year 13 can accommodate 12 boarders in shared rooms.
2013 Fees (In NZD$) Per Year
| | | | | | |
| --- | --- | --- | --- | --- | --- |
|   | Y9 | Y10 | Y11 | Y12 | Y13 |
| Boarding Fees |  13,125 |  13,125 |  13,125 |  13,125 |  13,125 |
| Tuition | 35,000 | 35,000 | 35,000 | 35,000 | 35,000 |