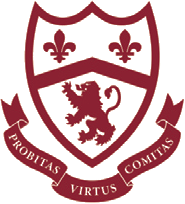 Ashbury College
School Name:
Ashbury College
Location:
362 Mariposa Avenue, Ottawa, Ontario, K1M 0T3, Canada
Founded Year:
1891
Motto:
Probitas, Virtus, Comitas (Honesty, Courage, Kindness)
Type:
Co-ed
Boarding Age:
11-18
Year Group:
Grade 4 - Grade 12
No. of Students:
680
No. of Boarders:
100
Average Class:
17 students
Average SAT:
1338/1600, Average IB Diploma score is 33

Entry Requirement:




SSAT results, extracurricular interests, and interview.

Extracurricular Activities:




60 clubs and 15 athletics teams
Ashbury offers co-curricular programs in bilingual debating, drama & theatre, Model United Nations, the Yearbook Committee, and the "Blazer" (student magazine), among many others. Additionally, Ashbury students can complete requirements for the The Duke of Edinburgh's Award.
Contact Details
Director of Admissions:


Bruce Mutch
Address:


362 Mariposa Avenue, Ottawa, Ontario, K1M 0T3, Canada
Telephone:


+1 (613) 749 5954
Email:
info@ashbury.ca
Web:
http://www.ashbury.ca

The School
Ashbury College offers the traditional Ontario Secondary School Diploma but also the International Baccalaureate Diploma, otherwise known as the IB. Students will traditionally take six academic subjects each year and the Senior School program is grades nine through twelve. Ashbury follows a traditional approach to education in the liberal arts and requires participation in athletics and volunteering/community service in order to graduate. Approximately 20% of the students are considered international students. Each graduating class is approximately 120 students.
Ashbury College offers the International Baccalaureate Bilingual Diploma program and has a university placement rate of 100% for the past ten years. Graduates often matriculate to colleges and universities in Canada, the USA, and around the globe. Recent graduates have matriculated to University of Edinburgh, University of Toronto, McGill University, Queen's University, Columbia University, Harvard University, Princeton University, Yale University, University of Pennsylvania, University of Cambridge, King's College London, University of Oxford, Johns Hopkins University, University of St. Andrew's, Duke University, Wake Forest University, Dartmouth College, Brown University, Cornell University, Georgetown University, New York University, University of Western Ontario, Bishop's University, Oberlin Conservatory, University of Vermont, University of Virginia, and the University of Chicago.
Admission
OST students are accepted into fourth grade, seventh grade, and ninth grade, deemed "admission points". Ashbury's selective admissions process has approximately 25 spots per year for boarding students and 110 spaces a year for day students. Spaces are fi lled for each class in through two rounds: Round I (usually more competitive) and Round II. Round I begins in early October with offers extended in mid-December while Round II begins in the last week of January and offers are extended in the fi rst week of March. 90% of students are selected in Round I and only Round I candidates are considered for scholarships. Students are selected through a rigorous admissions process which includes an entrance exam and an interview.
2012/13 Canadian High School Boarding Fees# (CAD$) Per Year
| | | | | | |
| --- | --- | --- | --- | --- | --- |
| 7th Grade (12/13 Years Old) | 8th Grade (13/14 Years Old) | 9th Grade (14/15 Years Old) | 10th Grade (15-16 Years Old) | 11th Grade (16-17 Years Old) | 12th Grade (17-18 Years Old) |
|  50,100 |  50,100 |  50,100 |  50,100 |  50,100 |  50,100 |
Remark: #Inclusive of tuition and residence fee but exclusive of miscellaneous fees, such as uniform, extracurricular activities