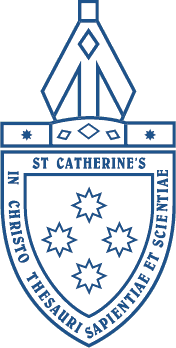 St Catherine's School
School Name:
St Catherine's School
Location:
Waverley, New South Wales, Australia
Founded Year:
1856
Religion:
Anglican
Motto:
In Christo Thesauri Sapientiae Et Scientiae (In Christ are the Treasures of Wisdom and Knowledge)
Type:
Girls
Boarding Age:
12-18
Year Group:
ELC-Year 12
No. of Students:
950
No. of Boarders:
70

School Facilities:


Some notable facilities of the college include the Jo Karaolis Sports Centre, with facilities for netball, tennis, basketball and gymnastics and school functions; the Dame Joan Sutherland Centre for the Performing Arts, featuring a drama theatre, recording studio, dance studio, band room and music practice and teaching areas; computing facilities in the Sutherland Centre; an Independent Learning Centre and Student Meeting Room; swimming pool; Junior School and library; and Year 12 common room and Senior School Library; The Boarding House, uniform shop, deli. After school care facilities are also located on site.

Extracurricular Activities:




Include music, competitive sport, debating, a student representative council and much more.

The School
At St Catherine's the foundation of school life for students in Years 11 and 12 is academic challenge, underpinned by a strong academic care team. Students are provided with a broad range of curriculum choices for Years 11 and 12.
Class sizes are normally small in the senior years and students receive regular rich feedback from their teachers on strengths, weaknesses and ways to improve.
St Catherine's recommends students study at least 11 units for the HSC. If a student chooses to study HSC extension units, it is highly recommended that this study be additional to the minimum 10 units.
Admission
St Catherine's has three major intake years, Kindergarten, Year 5 and Year 7. Places in other years (Years 1 to 4, Year 6 and Years 8 to 11) may be offered if a vacancy arises. Enrolling your daughter, or daughters early, is the very best way to ensure a place at the school.
Please contact the Admission Office directly by email, by post or visit the School website for latest information.
Boarding Houses
St Catherine's boarding house is purposefully small with 70 boarders. This enables the trained staff to care for each girl as an individual. Mrs Wilson, Director of Boarding, knows that Lisa likes to sleep in and loves horses. Just like in any family girls can voice their opinion on dinner menus and weekend outings.
When girls of different nationalities and backgrounds live in the same community they learn to accept differences and respect each others culture. Girls come to the boarding house from rural NSW and Sydney itself as well as from Asia and the Pacific.
2012 Boarding Fees & Tuition Fee (AUD$) Per Year
| | | | | | | | | |
| --- | --- | --- | --- | --- | --- | --- | --- | --- |
|   | Y5 | Y6 | Y7 | Y8 | Y9 | Y10 | Y11 | Y12 |
| Boarding Fees |  - |  - | 24,300 |  24,300 |  24,300 |  24,300 |  26,000 |  26,000 |
| Tuition |  - |  - | 22,120 | 22,120 | 22,120 | 22,120 |  22,120 |  22,120 |